WordPress Blog 101: guide to Blogging with WordPress
In today's society, everything is online. From craft stores and hobby shops to multi-million dollar companies, businesses are using the internet to connect. People crave that connection, and they look to their laptops, mobile phones, and tablets to find it. That's where your WordPress blog can make a massive impact on your marketing strategy.
Every company has either a blog, news feed, social media platforms, or article updates. Why? Because creating and sharing content is how brands build buyers.
Technology has made the world accessible to everyone that has internet access and a digital device. That means, each WordPress blog you post is being served to billions of people. Not only do you have to get found by viewers, but your posts are also competing with other brands and articles that fit the description of your content.
No pressure, but with the reality of expanding competition in mind, your viewers are literally hanging on your every word. Each post must resonate with relevancy, knowledge, and power, else you risk losing loyal eyes to a quick click of the "Back" button.
Crafting the best WordPress blog post structure takes a bit of trial and error, but the time invested will pay off. If your company is ready to start a business blog, then look to WordPress. Creating a WordPress blog is easy, and it's free. Let's get your WordPress blog up and running right now!
WordPress Blog 101: which wordpress?
Just to make it fun and mildly confusing, WordPress serves up two different versions of their content management system. Why? Because one is an entirely free blogging platform, and the other requires just a touch more know-how to set up (but, seriously, not that much more and we can totally help if you'd like).
The first thing to evaluate when starting a WordPress blog are your goals. What do you hope to accomplish with a WordPress blog? Are you wanting to test the waters and find your voice? Or are you ready to dive in with a full-blown business blog? 
Let's take a look at each domain in order to understand which one you should start with! 
For individuals that are looking for a blogging platform to start building a following.
The ".com" domain is the free WordPress blog site. It's incredibly easy and ideal for bloggers that are just starting out and want to get their feet wet with a WordPress blog. It comes with free templates and themes to use, but you will experience greater limitations and less freedom. 
Drawbacks of the ".com," aka, the free WordPress blog:
For businesses, brands, and individuals that want to build a following and monetize their WordPress blog. 
The ".org" domain is the self-hosted WordPress blog. It does require a touch more legwork to set up and maintain, but this is the solution for individuals, businesses, and influencers that want to look legitimate, build a following, and potentially make money blogging!
If you're not sure what "self-hosted" means, that's no problem (essentially it just means you've got to pay a small monthly or annual fee to have your domain stored on a server. Siteground is our preferred WordPress blog and website hosting provider.)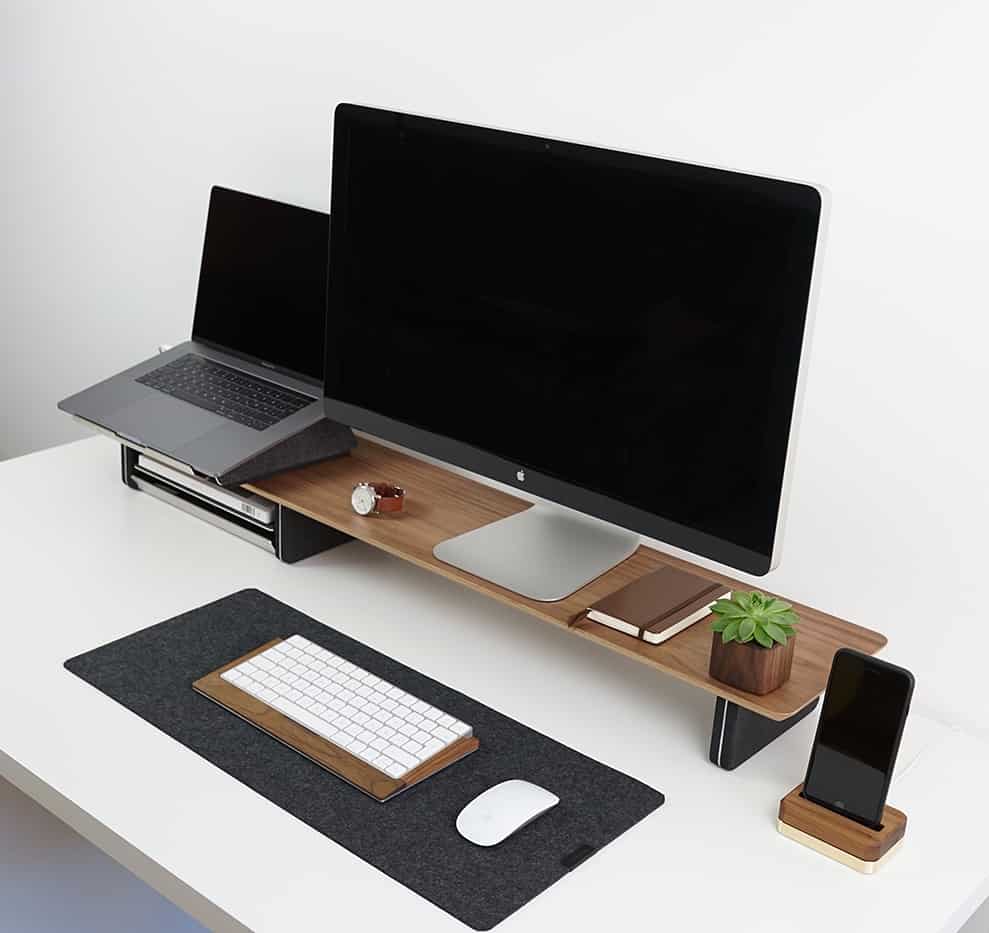 WordPress Blog 101: Resources & Tips
Find Your Niche
WordPress blogs are a dime a dozen. Choose a topic that you feel passionate about enough to write engaging content that's full of life.
Love dogs? Great! So does everybody and their mother. According to Neil Patel's Ubersuggest keyword research tool, "dogs" is a word that is searched over 2 million times per month on Google. That may sound like an ideal topic because, hey, people are searching for dogs… but you'd be wrong buddy.
The competition for that keyword is stacked ten miles high. It would take a long time, a lot of coin, and a boatload of content to crawl to the top of search results for that phrase.
WordPress blog niches need to be defined because there is so much competition! So, what's better, than loving dogs? Loving Husky mixes. That's your dog niche. That's your WordPress blog.
Don't Let Writer's Block Ruin Your Flow
One of the most common hurdles for new bloggers or writers is dealing with writer's block. It's intimidating to look at a blank page or screen, but here is one thing to always remember when writing:
Start writing. Even if it comes out as hot garbage that you're genuinely ashamed of, just get something on-screen. The brainstorming process is only for your eyes. You don't have to publish it immediately, just get something down. Once you have an outline or an idea, save the content as a draft and revisit it later with a fresh take.
Create Your Brand's Tone & Stick with It
The Hubspot blog is an incredible resource for many reasons. They pump out valuable marketing content every day, and it's an invaluable go-to resource for all things blogging and marketing. The Hubspot blog offers content ideas and how to guides that keep readers captivated and coming back for more. Take a look at their article on "How to Write a Blog Post: A Step-by-Step Guide." Another example to skim through is "The Ultimate Guide to Email Marketing." The content is broken up into sections and each section answers questions, while providing value!
Consistency is key. Even though the Hubspot blog has many different writers, it sounds like one voice is writing thousands of articles. In reality, that wealth of information is powered by a skilled team of writers that know how to adopt a brand voice.
How to keep readers captivated?
Break your content up into digestible and skim-friendly bits.
Maintain a consistently professional yet casual (borderline playful) tone.
Add value throughout the post!
Make your content easily shareable.
Link to other relevant resources in your blog.
WordPress Blog 101: SEO Copywriting
Don't write without a plan.
Blog posts must serve a purpose and provide value to the reader. But how can you add value when your articles are consistently served up on page 90 in search results?
When you search for something specific on a search engine (let's cut the crud – when you search on Google), usually more than half of the results are blog posts.
So how are those bloggers ranking at the top of the SERPs (search engine result pages)?
Today's successful bloggers are hybrid digital marketers. They know what to say, and how to leverage tools like Google Analytics and Ubersuggest to discover exactly how to say it. This requires not only doing research on the topic itself, and making sure you're selecting reputable resources when learning, citing, or sharing information, but your content and phrasing needs to be intentional.
Don't post articles with search phrases that no one uses.
Your time is valuable. Don't waste it by operating without a plan.
Know your audience, know your voice, and know what keywords you need to start ranking with.
If your blog contains recipes and you want to rocket to the top of search results, start with the low hanging fruit. Rather than using just the term, "apple pie," consider the phrases with less competition like "apple pie filling," or "apple pie crumble".
Your keyword strategy should develop over time. Don't start with a high volume, high competition keyword or phrase. When you're just starting out, be mindful of phrasing and the competition, and you'll eventually see that your content is being discovered by search engines. 
WordPress Blog 101: Conclusion
Don't let all of these steps overwhelm, deter, or confuse you. Mastering the digital realm is an ongoing puzzle and a battle not for the faint of heart. If you'd like more guidance, reach out to us. We're happy to offer any help and even write your content for you. 
Just remember to select a manageable niche, choose your WordPress blog platform wisely, and use keyword discovery tools so you know what search terms will surface your content in search engines!