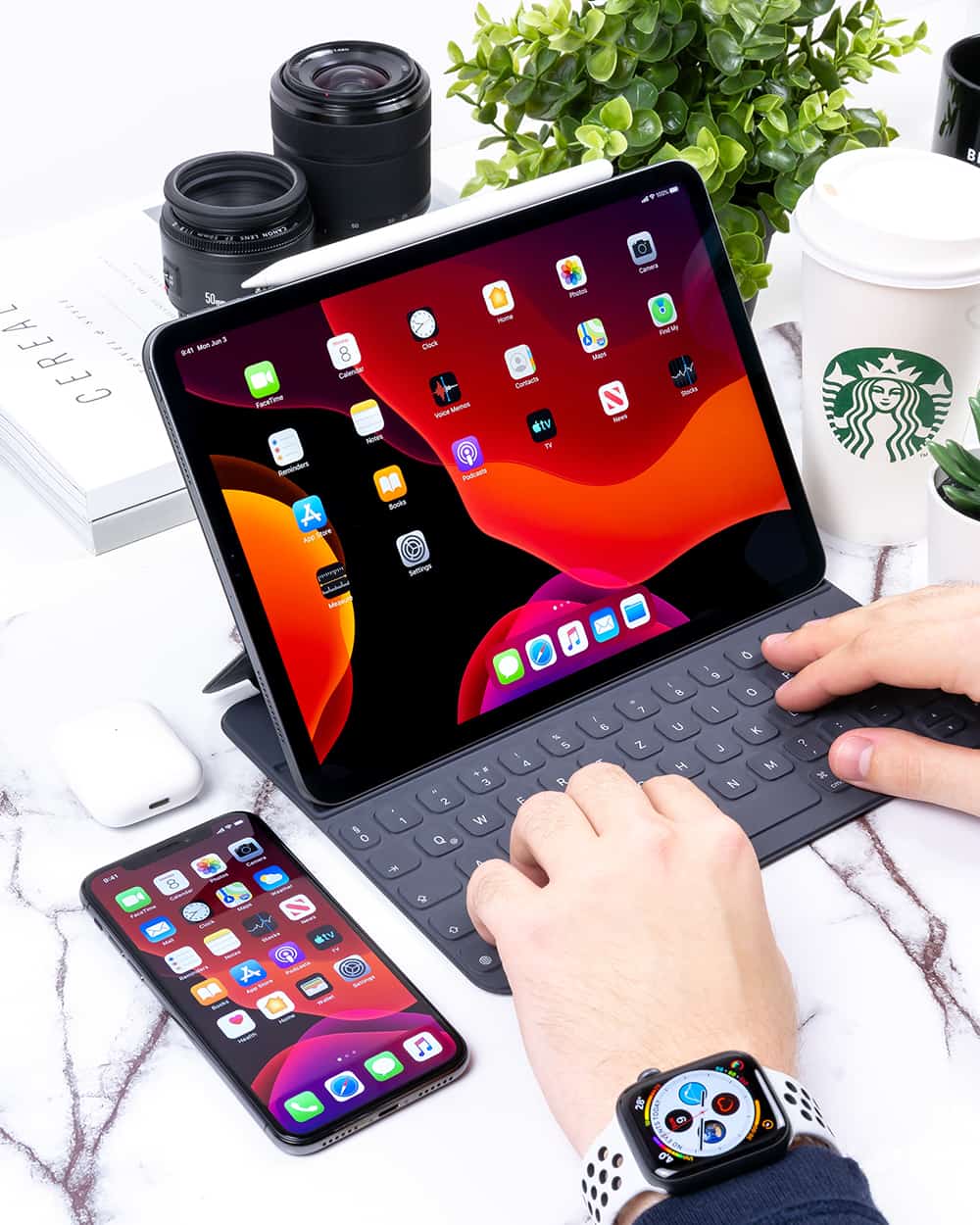 Top 5 Tools for UX Writers
Technology creates supply and demand. In 1989 Sir Timothy John Berners-Lee developed a little something called the world wide web (yeah… the internet). Newfound access to information welcomed an economic surge of adrenaline, fueled by eager minds and wallets. For the layman equipped with enough technical skills, jobs that were previously held by elite engineers were in such demand, that high-paying roles were up for grabs. Software engineers, web designers, and web developers became a common trade.
The trend of self-fulfilling supply and demand continues today. At the intersection of analog and digital is a new in-demand skill: UX writing, or "user interface" copywriting. The role of a UX writer is a hybridization of SEO copywriting, UX design, web design, and psychology. UX writers are also designers and salespeople.
UX writers work in tandem with web designers and project stakeholders to craft copy that connects on client web sites and landing pages. It's a group-oriented "all for one and one for all" type of role.
To successfully work as UX writer, collaboration is key.
Working with others takes the pressure off of one person, but it can also be a breeding ground for wanting to gift a knuckle sandwich or flip the bird to an unsuspecting bystander. The endless back-and-forth between clients, designers, and other stakeholders can get messy, but there are tools to make work great again… 
Regardless of your role, every job has pain points and opportunities to innovate and improve. Luckily for UX writers, there are already tools made available that will make your workflow and interactions with other team members and clients, more manageable and enjoyable.
Top 5 Tools for UX Writers
There are certain tools that UX writers, or aspiring UX writers, must become accustomed to in order to successfully function as part of a design team.
One important aspect that all UX writers should keep in mind, is that they must keep their copy organized. All UX writers should take this aspect of their role seriously and maintain a healthy file management system. 
Google Docs, Asana, Dropbox, or Airtable are all prime places to safely store and organize ready-to-share copy.
Some of the programs listed below offer similar features, but the most powerful UX writing and UX design tool to date is Figma. It is a powerhouse of accessibility, capability, and information. 
Figma is a cloud-based graphics editor and prototyping tool. It is primarily web-based, with additional offline features enabled by the desktop app. It is the most powerful UX writing and design tool.
This platform is a no-surprises tool used by teams that deliver projects both big and small to clients and stakeholders. The software lets designers drag, drop, sketch, import, and create wireframes and prototypes for website designs, software, mobile apps, etc. 
For you gaming nerds reading this, Figma is akin to playing your preferred game station online. It allows you to collaborate with team members, clients, and stakeholders on-demand. 
Where do UX writers come in? You can view a website broken down into small, segmented snapshots on one dashboard. It enables you to view the web flow and how the user will interact with the website on each page, and throughout the entirety of the website in just a few glances. 
UX writers can skim through the site and input or edit on-page copy. 
Invision is a tool similar to Figma. It allows your team to collaborate on empathy maps, create wireframes, and gather design inspiration. Create presentations and gather feedback from teams, clients, and stakeholders.
Catching on to the fact that UX writers are also designers? UX writers need to be comfortable with the same tools as UX designers, as the roles go hand-in-hand. 
The Sketch platform is a great solution for designers and ride-or-die fans of Photoshop. If your team uses Invision, it will also use Sketch (hence why Figma is such a bad mama jama).
Much like Invision and Sketch pair together, Adobe XD and Adobe Photoshop are two peas in a pod. Adobe XD is a vector-based user experience design tool for web apps and mobile apps.
UX writers should familiarize themselves with these two platforms in order to know how to sift through layers, art boards, file structure, and canvas navigation.
Looking for some hot stuff? Use Muzli.
UX writers need to stay fresh on design trends and keep their eyes peeled for ways to grow and learn as a writer and designer.
The Muzli browser extension loads up fresh design inspiration directly to your browser interface. Do you use the internet (rhetorical question)? Then you will benefit from being served up gorgeous design trends without ever having to actively search. Open up Chrome or Safari, install the extension, and be prepared to stay inspired. 
There are social media networks like Dribbble and Behance on which UX writers can source stunning works; however, Muzli is an extension, so you don't even need to seek out the goodies.
Inspiring Books for UX Writers
There's a lot to consider when growing your skills as a UX writer. What resource should you trust? What skill or certification would help you become a more competitive candidate for jobs or gigs?
Aside from familiarizing yourself with the industry standard tools so you can confidently manage your way around projects, regardless of scope or platform, there are a few books that are captivating and speak to the psychological side of human factors psychology and the design of things.
This NEW YORK TIMES and WALL STREET JOURNAL best selling book by Jake Knapp, John Zeratsky, and Brakden Kowitz, will literally change the way you think. The methods discussed throughout the book are the same problem-solving method Google designers use at both Google and for companies they invest in
This book, written by cognitive scientist and usability engineer Don Norman, discusses the necessity for quality design, and how one design flaw can make or break a brand's success.
This book by Michael Metts and Andy Welfle will show UX writers how to give users clarity, test your words, and collaborate with your team. 
Words make software human-centered, and require just as much thought as the branding and code. This book is a tribute to both UX writing and UX design.
Steve Krug gives a witty, commonsensical, and practical take on design intuition and psychology in this book. The fun approach to design thinking is relatable and injects a knowledge-packed sense of whimsy and playfulness for both UX writers and web designers.
Conclusion: Top Tools for UX Writers
The collaboration environments that are available today to UX writers and designers, unite creative teams and clients and make work manageable – even, dare we say it, fun! It bridges the gap between the ideation phase to the deliverable stage(s), so there are no surprises for teammates or stakeholders along the way.
Hands down, Figma should be the first tool to master for any UX writer. It combines the most powerful elements of Adobe XD, Photoshop, Invision, and Sketch, into one platform. In the event your team does use Figma, but you're doe-eyed for another platform, Figma does integrate with Sketch, Invision, and other design software. 
Regardless of your personal preferences, it's always smart to familiarize yourself with design trends, industry standard tools, and UX writing books and blogs to stay sharp, and ahead of the competition.