7 Tips to Power Social Media for Business Marketing
Using social media for business marketing is an effective way to improve search rankings, boost brand recognition, and increase the chances of getting your business found on Google. Building a network of followers on multiple platforms, and sharing content on all platforms is a 
You need to build an audience, and to connect your brand to your users through every medium possible.
Social media marketing is a skill that when implemented and effectively mastered, will improve the image, service, and online presence of your business.
Social media platforms such as Facebook, Twitter, LinkedIn, Instagram, and YouTube are free social media marketing tools that your company should be promoting business on. These networks loop you into your customer's lives, and makes your company relevant and relatable to new and future clients.
Social Media for Business Marketing
With any digital transformation, clearly defining your goals is key in successfully making progress and change.
Examine your company's needs, strengths and weaknesses, and map out how social media marketing can help you improve your image and reach set objectives.
Define Set Goals & Marketing Objectives
Narrow down your options, and make them realistic. You don't want to spread yourself too thin, and get overwhelmed with a grocery list of things to accomplish. Choose three to four manageable objectives, set a realistic timeline, and clearly define your path in conquering them.
Make sure you keep track of your process and progress.
Choose Your Tools & Social Media Networks
Facebook, Google+, Instagram, Twitter, LinkedIn, YouTube, Pinterest, Behance, DeviantArt… There are many social media networks catered to various types of users.
You've got a wealth of marketing platforms at your fingertips, but which social media platform should your company network on?
Of course, cater to your company's unique needs, but we say, "The more the merrier!"
Keep your profile name the same across all accounts. This makes you much easier to find.
You can link your social media platforms, which creates a sustainable online ecosystem; a network that works in conjunction with one another.
Post on Facebook, and set it up to also post on Twitter, or YouTube; however, make sure your audience appreciates what you're posting on each platform. What you post for your followers on your DeviantArt account, may not be suited for your followers on LinkedIn.
Relevance is key in keeping clients interested.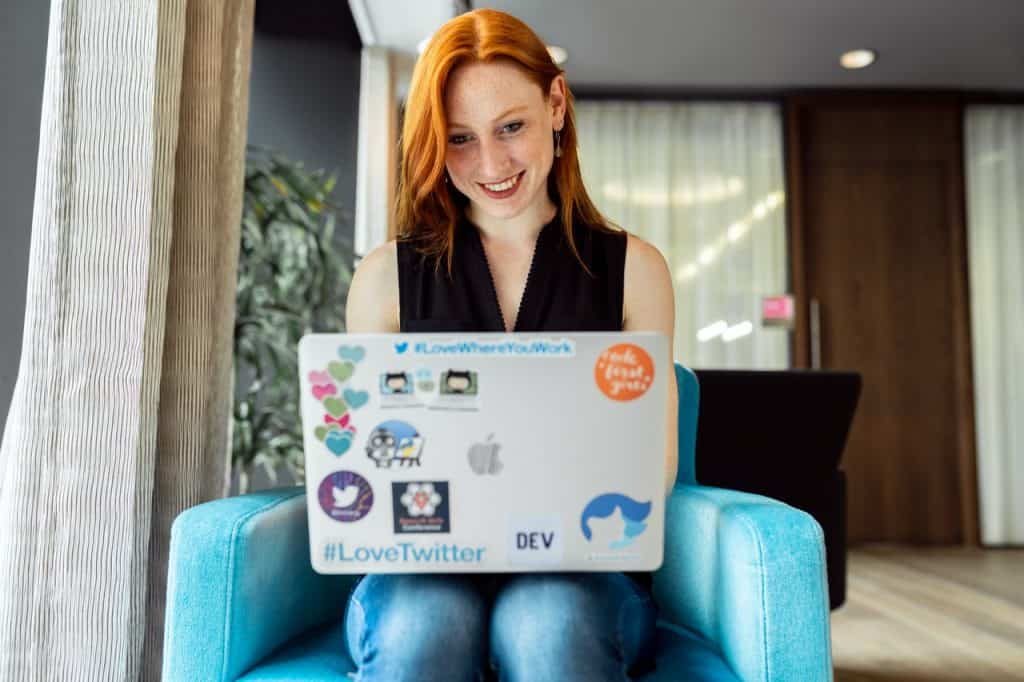 Know Your Target Audience
Pay attention to those that comment on, "Like," and share your posts. Being aware of what grabs attention and creates conversation, is key in continuing to produce content that people want to read about and follow.
Engage with Customers
Use social media as not only a marketing tool, but a customer service platform. Interact with your social media followers, and convert them to customers.
Don't be afraid to let your personality shine. People want to feel valued and heard. Being active on social media is the perfect platform to get involved and to better understand your online community, and your brand.
Create a Content Marketing Strategy
Develop value for each account. While you can link your profiles for consistency and a broader scope, make sure you're also contributing original content on each channel. You need to give your followers a reason to be following you on multiple platforms.
Search engines love to see fresh content, so post as often as you can. Produce content that your readers want to read.
Answer questions, and remain consistent with the topics, tone, and the frequency of posts.
Keep Your Friends Close… 
…and your competition closer.
Compile a list of three to five competitors, and find out which social networking sites they're using, and what content fosters the most interaction.
Keeping tabs on your competitors gives you an advantage in learning what works, so you can integrate those ideas and techniques in to your social media marketing strategies.
It may seem overwhelming at first, but don't be afraid to let your business shine and your voice be heard. As long as you remain consistent, genuine, and tailor posts to your brand, clients, and goals, you should notice a boost in your followers and online interaction.
Contact Orlando Dev web design agency, and we'll discuss methods that we can integrate with your business today, that will improve your social media marketing strategies, content marketing and production, and online development.