Content Creation Ideas: How to Generate Content Campaigns
Content creation is a new term cropping up in search engines and digital marketing jargon. With so many nuances and technicalities in the world of marketing and advertising, this relatively new terminology is leaving a lot of people scratching their heads. You're not alone in the confusion. What is content creation as compared to content marketing? 
What is Content Creation?
It's important for businesses and teams to understand the difference between content creation and content marketing. The last thing you'd want is to hire a content creation service and discover the differences the hard way. The terms are similar, but the deliverables are quite different. 
Content creation is the process of producing ideas and content that appeal to your audience or buyer persona. This could be written content, audio, or visuals, but the point is that content creation is the strategic content formulation and production process.
It is different from content marketing, in that content creation services do not have a hand in the actual distribution of the created content. Content creation services generate quality, targeted content, and let the business or influencer do with it as they please.
Content creation is a focused approach to creating content for businesses that allows the company to still have control over their method of delivery. Many companies are hesitant to hand over their marketing efforts entirely to outsourced teams, which is why content creation services fit well with businesses that already have a marketing team, but would like a more focused method of creating quality content at a consistent pace. 
Regardless of whether you have a robust marketing team, or if you're an entrepreneur braving the complexities of owning a business and growing a following, anyone can benefit from partnering with a content creation service. Content creation services deliver fresh ideas and fresh content that strategically attracts your audience and adds to your content reservoir.
Blogging helps your business compete in the digital realm; but there is a bit of strategic wizardry that goes into planning and executing every blog post… or, at least there should be! Every day, millions of articles get published online by eager businesses with goals just like yours. It's easy to get drowned out amidst the white noise of endless competition. 
Having a content creation service on your side means you've got a dedicated team of minds that are actively seeking out trending topics, keywords, and ideas that could fuel the next killer blog post!
According to Statista, estimates show that 335.7 million e-books were sold in the United States in 2019. If your brand wants to establish authority on a topic, or simply gift some value and insight to their audience, creating a free or cheap ebook is the perfect way to capture attention.
What's better than finding a half off coupon on something you've been wanting to get your hands on? Finding it for free! Free ebooks inspire trust and gratitude in an audience. Use ebooks to grow newsletter lists or a social media following.
Everyone's a little lazy. While blogs and ebooks add value to your brand, your audience also wants stunning visuals and useful facts. Stop making people read all of the time! Infographics are a quick and captivating way to engage your audience and to share valuable snippets of information!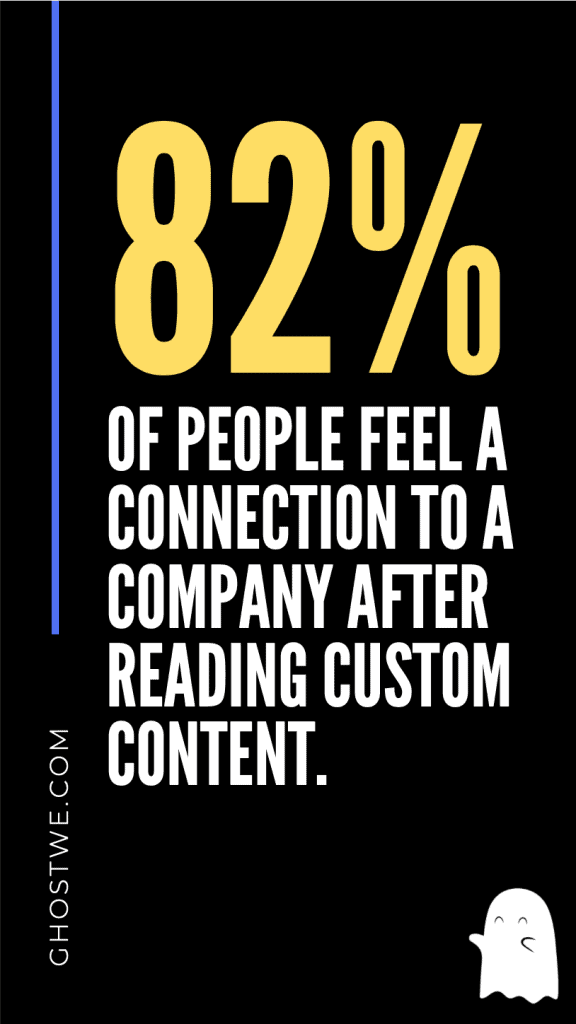 …which format caught your eye first?
Podcasts are one of the most effective ways to build a following and inspire trust in an audience. It costs nothing for your reader to subscribe, and is available to people that may not normally hear about or discover your brand. Delivering podcasts is the perfect way for your followers to get to know who you are, and what your brand is all about.
You can also have your team repurpose audio to article format and cycle campaigns based on interviews and information broadcasted during the podcast.
Consumers love to see video content and similar to podcasts, vlogs are a more personal way for your audience to understand the faces behind a product. Videos are eye-catching, captivating, and ultra-shareable on social media platforms.
With high-quality cameras built directly into smartphones, paired with video editing software, it's easier than ever to record a value-packed, engaging video blog (or "vlog"). 
All you've got to do is set up a camera, a microphone, and a simple background or set. Bam! You've instantly got audio to power your next podcast, video for the vlog, and content to fuel the next set of blog posts, social media blasts, and email campaigns. 
Content Creation for Nonprofits
Nonprofits are uniquely positioned to create content that people care about…. like, actually care about. Your 501c3 nonprofit has the follower advantage, because people want to feel good about the brands and missions they support. If your nonprofit doesn't have a massive following yet, that's okay, but ask yourself why? 
Now more than ever, people are buying products not just for instant gratification or necessity; buyers want to feel a connection. Online shoppers are seeking those warm fuzzies, and a serotonin rush that accompanies supporting businesses that give back or make change. 
Along with the previous content creation ideas, content creation for nonprofits has an even larger playing field and more opportunity for people to make genuine connections. How? 
Events are the money-maker, the engagement-inducer, the builder of faithful followers right here. Depending on what your nonprofit supports or does, you can host volunteer events that inform and inspire. Honestly, even if your company is not a 501c3 nonprofit, you can host a community cleanup and vlog the entire thing. 
Content Creation for nonprofit events
Create an event on your social media platforms, and other platforms like your website and Eventbrite. Blast it on your social media stories and in newsletters at least two months before the event. Get people excited, and get them to sign up to volunteer.
Prepare your content creation strategy ahead of time, so when the day of the event approaches, you can ready your marketing team. Content creation for nonprofits is similar to standard marketing strategies, but 501c3 nonprofit teams need to have their eye keen on capturing specific engagement-drivers.
Looking for a heartfelt or empowering moment? Looking for a volunteer with a look of sheer joy on their face? Great! Be sure to tell your team what types of shots, angles, and video content you need to execute the vision seamlessly. Equip them with the tools they need to capture those moments that build value. 
Engage with the volunteers during the event. Take pictures, video, and make sure everyone is connecting and having fun. Keep in mind these visuals will fuel your content until the next event, so keep it high-energy and make sure people are having fun and chatting as they work. 
Your social media following and your volunteer base will grow the more authentic and fun your events are.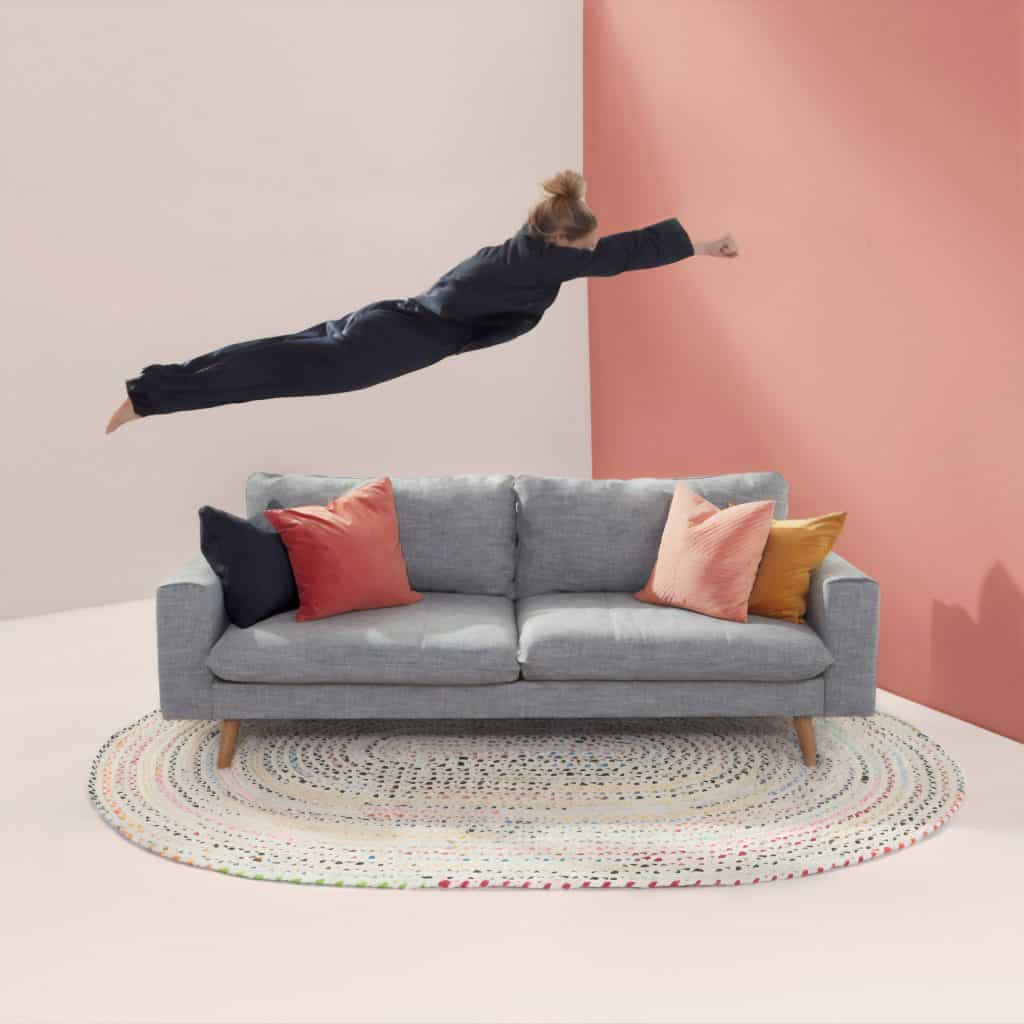 Once you've got the first few events, vlogs, podcasts, and blogs underway, the content creation process will become more fluid and organic. It may feel unnatural at first to walk around a crowded room to snap some footage of a volunteer, or smile into the camera as you talk about your brand, but keep in mind that content feeds on itself.
Content builds content. What starts as a podcast can end up as a targeted blog post series that gets your brand found on search engines. So approach your content creation with an open mind and a focused strategy. And as always, if you need a team of writers to help out with articles, interviews, and blog posts, GHOSTWE has your back.